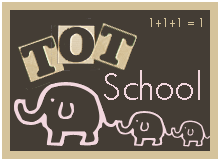 We had so much fun this week!

Emily helping me make her Birthday cake. She loved pouring the ingredients into the bowl and watching the mixer blend it all together.


Taking pictures with her new camera!! This digital camera from V-Tech actually takes pictures and videos and is really sturdy. Right now we have a bunch of pictures of the floor. But it is still a lot of fun!


Practicing colors while playing Candy Land. Emily picked the green person for herself.


Emily loved naming the color on her card and matching it to the square on the game board! I was not sure if she was going to be able to play yet, but she did pretty good. At least it was great practice with color recognition!!
Our Favorite Books from this week:
Where Is Baby's Birthday Cake? ~ Karen Katz
Where is Baby's Valentine? ~ Karen Katz
The Napping House ~ Audrey Wood
The Giving Tree ~ Shel Silverstein