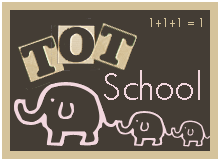 Our week in TOTSchool!!
Emily is 27 months old
Emily had fun playing in the backyward...here she is getting silly string off of herself!
Emily enjoyed watching the Memorial Day Parade in our town. I was excited that she got to she my High School Marching Band. She was excited to see her friend's Daddy marching with the Fire Fighters!
Emily enjoyed playing with her ladybug. She made it go all around the house. She gave me a description of everything it was doing!
This week we in TOTSchool Emily had a lot off life experiences!!
We are looking forward to getting back into our regular routine next week :0)
Our favortie books from this week:
Check out the great things that others are doing in their TOTSchools by clicking the button on the top of this page!!