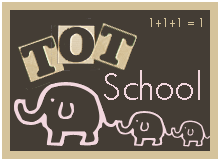 Our week in TOTSchool
Emily is 34 months old.
Emily and her friends made Shape Handprint Angels for our stART project.
The girls also did Hand Prints for the letter H
Emily had fun with her magnetic snowman book. She liked using the magnets to make the pictures in the book.
Emily and Juliette read our Christmas Little People Book. Emily was excited to show Juliette all the fun things in the book!
Emily loves taking pictures with Juliette!
Emily sorted snowflake beads.
Emily had fun with E at Art Group. They made Christmas Tree Magnets and Magic Tape Paintings.
I added some red sparkles to our peppermint play dough and Emily had fun making cookies with her new Candy Cane Play Dough.
Visiting Santa Claus
Our Family with Santa
Emily asking Santa for a green backpack.
After we saw Santa we went to see the little Christmas Display that they had set up. You walk through the different animated scenes and read a little story. Emily really enjoyed this part of our trip!
We had about 2 feet of snow and Emily had a great time playing in it (no pictures since Daddy took her out before I was up) and inside with it (Juliette and I were happy to stay warm!). She made a really cute mini snowman.
We painted with Green and Red for our Open Ended art too, it made the cutest wrapping paper!
Our favorite books from this week:
Bear Gets Sick ~ Karma Wilson

The Stable Where Jesus Was Born ~ Rhonda Gowler Greene

Fisher Price Little People Christmastime Is Here!: Lift the Flap ~ Readers Digest

Home Sweet Home (Busy Bugz Pop-Up Series) ~ Christine Tagg


Check out the great things that others are doing with their children by clicking the buttons on the top of this page!!