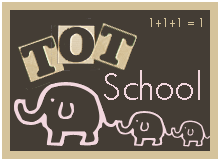 Our week in TOTSchool
Emily is 33 months old.
Emily had fun at Sarah's house for music class. She enjoyed playing the tambourine.
Juliette and Braeden had fun playing after the girls finished music class! I can't believe how big they are getting :0)
We made really cute Christmas Trees painting with popsicle sticks and gluing on pom poms.
Emily worked on the letter G for Garden. Sarah came up with this project and I thought that it came out so cute!!
We participated in the Christmas Card Swap at Kids Crafts Weekly. Emily was so excited to get her first card all the way from New Zealand. It had stickers, stamps and play money in it! We can't wait to learn about all of the other kids that we swapped cards with.
We made chocolate chip cookies. This was great practice with scooping and stirring. They were also very excited to eat their finished products!!
Emily really enjoyed the water dropper. We used them again to practice fine motor skills and color mixing.
We did our stART project with our friends this week and made a Star Paper Chain Christmas Countdown.
For Art Group we had some free play with our new peppermint play dough. We made hand print Santa Clauses and did some Salad Spinner Art.
We were supposed to go to the tree lighting at our Church so Emily and I backed some Chocolate Chip Bars, however she ended up with a fever so we just stayed in and enjoyed them at home.
Our favorite books from this week:
A Star for Jesus ~Crystal Bowman

Get Ready Eddie? A Book About Getting Dressed ~ Nat Gabriel

Pooh and Piglet Nearly Catch a Woozle ~ A. A. Milne
9 Fruits Alive (God Counts Series) ~ Mindy MacDonald
Check out the great things that others are doing with their children by clicking the buttons on the top of this page!!