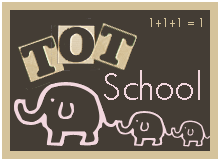 Our week in TOTSchool
Emily turned 3 this week!!!
Emily loved doing these pre-writing activities that I printed and laminated from Confessions of a Homeschooler.
Emily enjoyed making a heart collage.  I cut out hearts in all different colors and sizes for Emily to glue on a piece of paper.
  Emily also made a cut paper heart collage.  I wanted to use up some of the scraps in our scrap paper box and Emily enjoyed the cutting practice.
Emily enjoys hanging out with Juliette.  They both like to play with the toys in the living room.  Juliette is crawling all over to try to keep up with Emily.
Emily made a Heart Girl.  She had to accordion fold pieces of paper which was great fine motor skill practice.  I think it tested her patience too.  She stuck with it though and did all four strips!
Emily LOVED the blizzard that we had!!  She got to go outside in the snow and play with Daddy and Aunt Jaclyn.  This was the first time that she really got to play in a lot of snow.  Every other time it snowed she was either too little or sick.  She was thrilled to spend the afternoon sledding and making snow angels!
For our stART project this week Emily made a party hat.  Her 3rd birthday was on Saturday and we have been enjoying the book If You Give a Pig a Party in preparation for her birthday.
Emily cut out circles to make her Love Bug project.  She has been enjoying cutting out shapes recently and I am excited to start more difficult cutting projects with her.
  We had Emily's friends over to celebrate  her birthday.  Uncle Scott personalized drawstring backpacks with the girls names on them.  Then we decorated them with fabric markers.  I filled the bags ups with some treats as their goody bags.  I was so happy with how they came out and all the girls had such a great time.
The girls playing Ring Around the Rosie.
Our favorite books from this week:
If You Give a Pig a Party ~ Laura Numeroff
Toolbox Trouble ~ Christine Tagg and Bill Bolton
9 Fruits Alive ~ Mindy MacDonald
Go Dog Go ~ P.D. Eastman
Check out the great things that others are doing with their children by clicking the buttons on the top of this page!!