I love the idea of sharing the wonderful things whether it be ideas, products or activities that we find while searching the web.  Many of the blogs that I follow have posted a list like this at some point and I thought it  might be fun to give it a try too.   So here we go…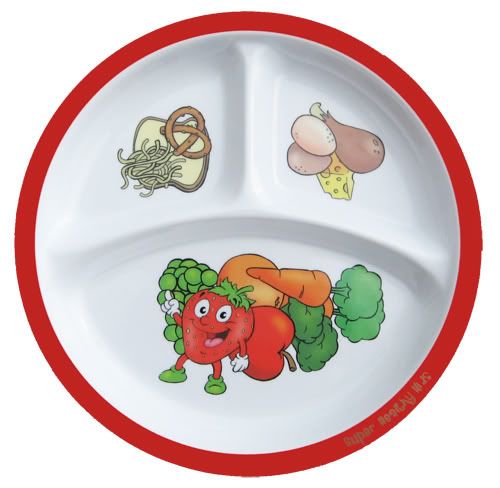 image from superhealthykids.com
I love using divided plates to serve Emily her meals, how cute is this Healthy Habits Plate that teaches children and helps parents serve healthy portions of fruits, veggies, proteins and grains.
 image from melissanddoug.com
My dad found these Alphabet and Number learning mats by Melissa and Doug for Emily and she LOVES using them.  There are so many different ways that you can use these mats for practicing basic preschool skills and there are also other sets to choose from too.
  image from etsy.com
Since Juliette started eating cheerios and goldfish and other little snack items I have been going through little plastic baggies like crazy!!  I found this really cute snack bag on Etsy at It's A Ten Specialty Creations it would be the perfect way to cut down on all the wasted plastic baggies I have been going through and be stylish in the process.