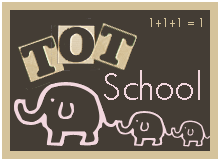 Our past few weeks in TOTSchool
Emily is 31 months old!

It has been a little crazy here after we went on our Church Retreat Juliette was in the hospital for 6 days with a really bad kidney infection. We are home now and she is doing really well. We still have 1 more test to take her for and we are praying that will be it. Things are starting to get back to normal here. These are a few of the activities we have been up to that I didn't get to post for TOTSchool.
We went to
Camp Quinipet
on Shelter Island with our Church for our annual family retreat. It is an amazing weekend of fun, food and of course fellowship. We look forward to it every year!
Our family in front of the Gazebo in the water.
Emily using her Ocean Treasure Keeper to collect rocks and shells from the beach with Aunt Jennifer



Making a Plaster of Paris hand print mosaic in the sand.


Emily trying to skip stones like Daddy.



Emily and Juliette in the jammies all ready for bed!


Working on a giant floor puzzle on one of our trips to the library. Emily loves doing all the different puzzles in the children's section!



We are learning to play the hand bells in the music class my friend Sarah teaches.

Sorting M&M's in an egg carton.



We went pumpkin picking. Emily chose this cute little pumpkin for Juliette :0)
Emily loves this sponge activity. She decided that Big Abby needed to help too!
We went to Sarah's house to do TOTSchool with Ryleigh.
Sarah
made these
name cards
for all of the kids in our playgroup. I love them and can't wait to make a set for our house!
Emily had fun with her
stART project
this week. She made The Old Lady That Swallowed a Bat so we could retell the story during the week.
Emily and Daddy are making the eyes for Emily's tree frog costume. Check out the finished products here!!

Emily and her Cousin had fun coloring in her giant coloring book.


Our favorite books from the past few weeks:


Check out the great things that others are doing in their TOTSchools by clicking the button on the top of this page!!